Welcome to the Male Domestic Abuse Network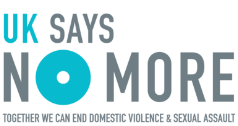 MDAN (Male Domestic Abuse Network) is the national community and information network for practitioners supporting male victims. This information portal has been developed by the ManKind Initiative charity in partnership with Hestia and UKSAYSNOMORE. The ManKind Initiative manages, funds and owns the portal and MDAN. It is aimed at domestic abuse professionals who require access to information about support services for male victims of domestic abuse. These professionals include those in police forces, local councils, clinical commissioning groups, solicitors, the third sector and counsellors.
The information on this site includes local and national services that support male victims of domestic abuse and their children as well as those organisations with refuge and safe house provision. To access the support services, you need to register and abide by a range of criteria set out:
Apply to access the Male Domestic Abuse Network portal
If you have any enquiries about this service, please contact 01823 334229. This portal was originally funded by the Home Office from its 2018/20 Male Victims of Domestic Abuse Fund.